We integrate counting systems on all of our vertical and horizontal pouch machines. This device can also be configured for manual use. Our devices are offered for counting products with high added value such as seeds or other types of expensive products. Our counters are also available for the screw industry or for the packaging of electronic or other components individually.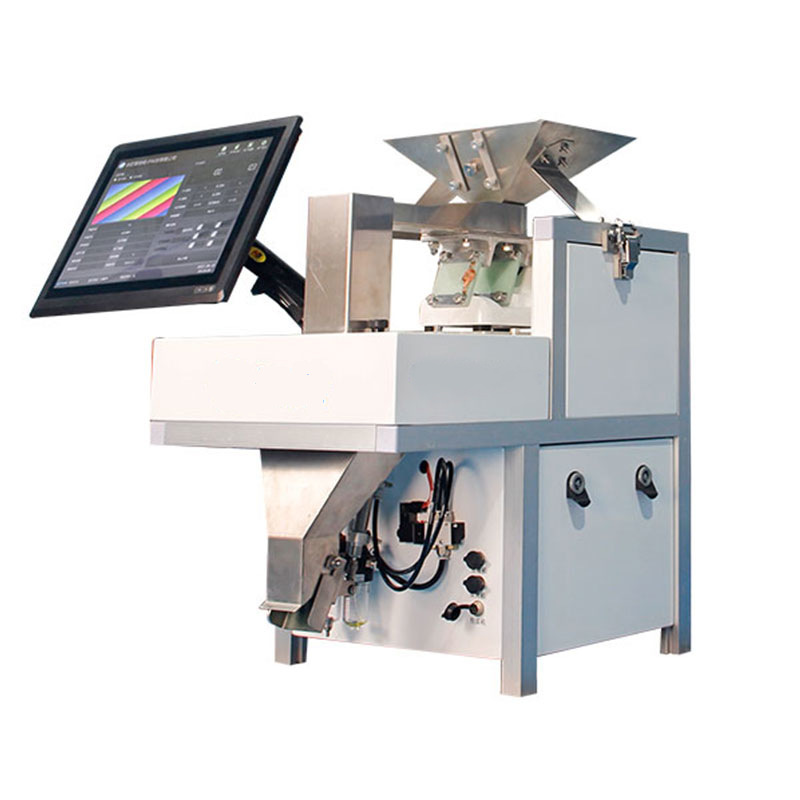 High-speed counting system:
The visual counting machine can count seeds of different sizes by using image processing technology. There is no need to separate the parts one by one before counting them. The advantage is high accuracy and efficiency which can be applied as alternatives to weighing systems. Principle of operation: The high-speed/definition camera scans the seeds moving on vibrating chutes to obtain full projection images through an optimized algorithm. The machine will count the number of falling seeds in order to realize the counting of the seed batch. 
Advantage of the visual high-speed counter: 
The counter works on vision and uses a wide track and then scans the falling seeds, instead of using several narrow tracks to separate the seeds one by one. 99.9% accuracy to reduce costs compared to counting by weight because the weight of each item is not necessarily the same Insensitive to dust
Quick change of seed type 
Extremely low maintenance 
Reduced labor cost 
Compact design 
Intelligent alarm system in case of abnormal situation and lack of product with messages on screen 
Patented self-learning technology makes it easy to count different seed varieties