Discover here our range of Tray Packers with lids of different varieties, such as low or full height trays, with tiers and of specific design intended for supermarket shelves. A wide range of product feeding and accumulation devices is available in order to carefully handle the different articles to be packaged. Our tray packers are offered for a wide range of tray formats, offering the greatest versatility to meet market demands. Simple and repeatable format changeover is possible and guarantees maximum productivity, as well as exceptional plant availability.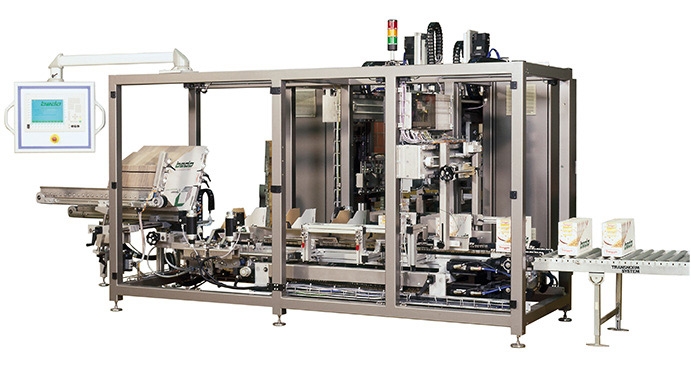 Advantages of our boarders
Semi-automatic and fully automated changes are available on request.
Up to 30 covered trays per minute 

Tray quality according to FEFCO 0452, 0453, 0460 

Models of special trays to facilitate stacking or to carry the products

Machine suitable for handling both trays and their lid 

Individual grouping systems: Stacker and unstacker, tilting systems, star wheels, two-track drive, indexing chains, lane separators, etc. 

Individual packaging modules: pusher, dragger, pick-and-place 

For handling a wide variety of corrugated boxes 

Small and large trays and lids

Extensively motorized operation 

Automated change (optional)